Vital have three bespoke Safety Vehicles serving as rolling HSQE classrooms with training videos and materials;

designed to show videos, provide briefs, hold safety conversations whilst providing a drink and warm environment.
The heated environment provides a flexible venue for contractors to meet and discuss issues, as well as receive formal safety briefings.

This also provides the opportunity to re-stock PPE from the stock kept on-board. These vehicles have a KPI of briefing 95% of the workforce face to face each quarter as a minimum.

Our Safety Vehicles have been nominated for numerous industry awards including for Workforce Safety and Innovation of the Year at the UK Rail Industry Awards.
To book one of our Safety Vehicles email us at
info@vital.uk.com
​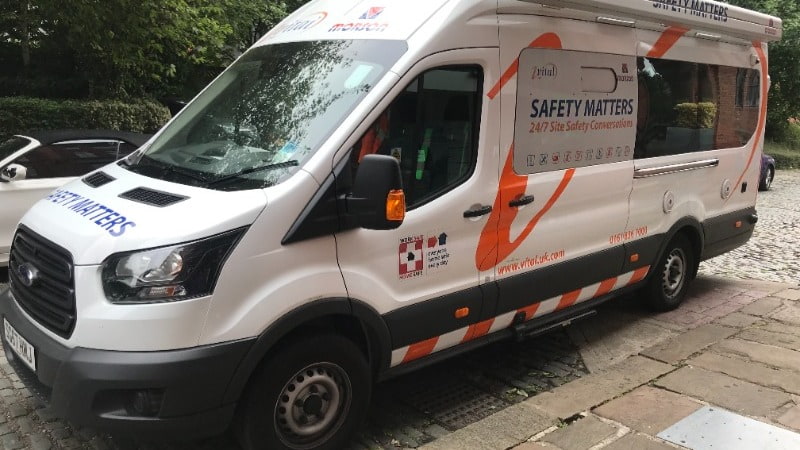 ​