Back to Blogs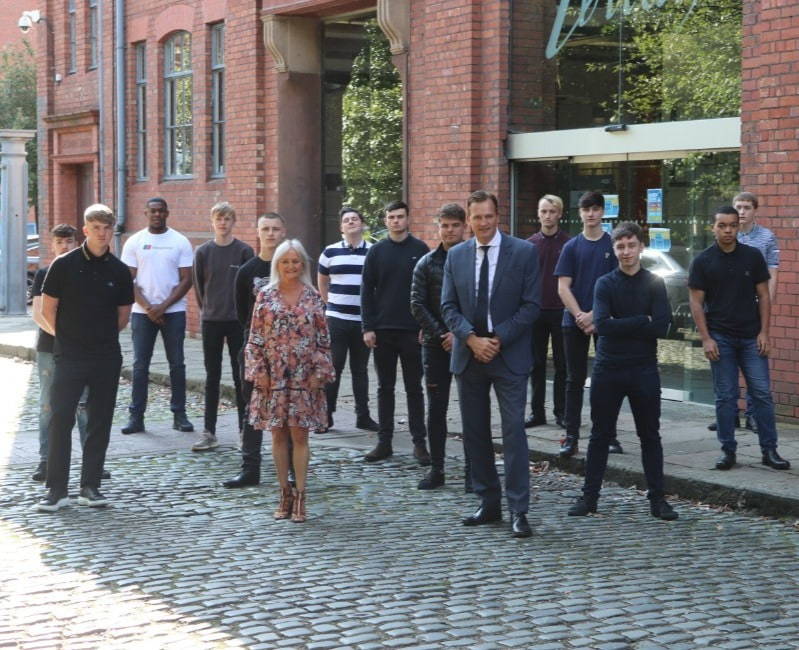 National Apprenticeship Week - Lorraine Reece on Vital Rail Apprentices
As a part of National Apprentice Week, Senior HR Business partner, Lorraine Reece explains why working with apprentices is so important and close to her heart.
Lorraine explained the interaction she has with apprentices within her role and reiterated why they are so crucial to the future of the company and the industry as a whole:
"My involvement with the apprentices is to recruit, encourage and support them throughout their apprenticeship. They're extremely important, they're the future of our company and rail infrastructure. We hope to see them involved in major projects in years to come"
Lorraine praised the collaboration she has with Morson Training in giving the apprentices the best experience to help shape their future careers.The apprentices develop the skills required to build a successful career within the rail industry, combining classroom techniques with hands-on training delivered on a replica track environment at Vital's headquarters alongside skilled operatives from Morson Training:
"We work closely withMorson Training, who deliver a high-quality level of training to our apprentices. We also make sure they get that experience on site and Morson continue to appraise them and their performance on site"
​
It's not just the progress in the work itself which is pleasing to see for Lorraine but actually how access to an apprenticeship canchange a person's lifearound as a whole:
"The apprenticeship is very close to my heart and I've been involved with hundreds of apprentices throughout my time with the company. We turn people's lives around and help young and mature people to change their career path"
Despite the struggles that have come with the coronavirus pandemic, there are still an impressive number of new apprentices being recruited:
"Especially at the moment during the pandemic, we've recruited 40 apprentices at a time when a lot of people haven't got a job or are losing jobs in other sectors. I'm really excited to see how our apprentices choose our career path"
One of the ways Vital have successfully adapted its recruitment and training processes and procedures during the pandemic is the creation of a purpose-built COVID-secure classroom. This is to ensure it protects the health and wellbeing of its apprentices and the wider workforce.
Ged Mason OBE, CEO of the Morson Group, added:
"I'm pleased that, despite COVID-19, our apprenticeship programme continues to press ahead. Our dedication and commitment to assisting and creating jobs, across all sectors, will always remain part of our DNA and a core value of our business. The contribution that our apprentices make to our business is crucial in maintaining our ability to deliver the vital skills and resources to rail projects throughout the UK, and there is no more important time than now. What we do plays a critical role in developing and nurturing tomorrow's talent today, as these people are our skills pipeline of the future."
​Find out more about Morson Training, a leading provider of rail training and apprenticeships here.